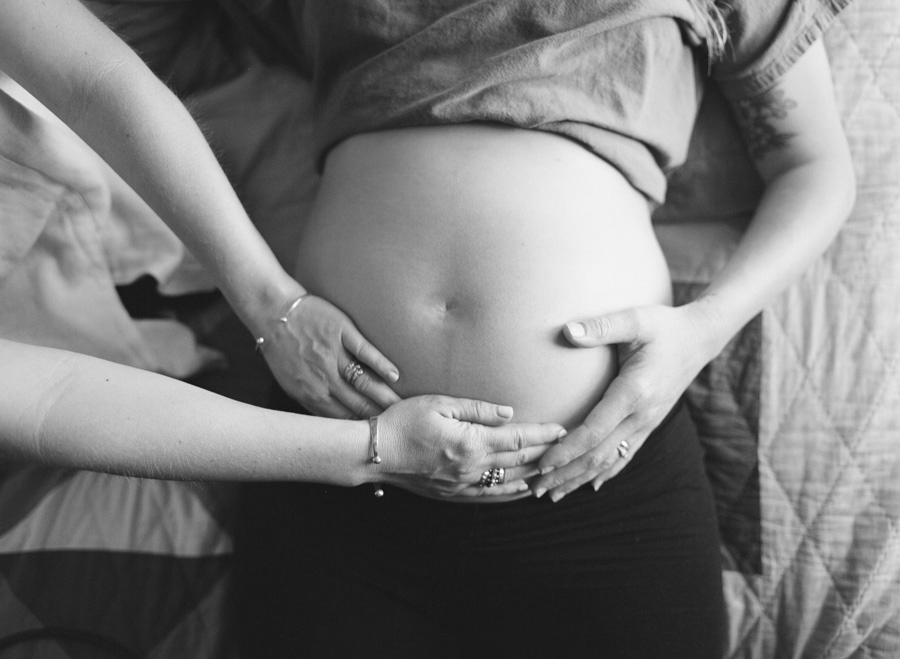 Kinds words from Our Clients
"Hannah has a way of being with me and my whole family that exudes calm, warmth, positivity, and empathy, with a much needed dose of levity. The birth of our daughter at home was an unforgettable experience and we can't imagine being guided through it by anyone else."
K.S., Oakland
"We chose to do the Integrated Midwifery care option for our second child with Hannah and we are so happy we did! The prenatal care to supplement the hospital visits was incredible and Hannah was always available to answer all our questions, she is extremely knowledgeable. The importance of having timely expert advice for the countless little detail questions is impossible to overstate. She was equally amazing during the labor and birth and provided a calm and comforting presence for us. The postnatal care was invaluable, I had a VBAC and had lots of complications and the weekly appointments with Hannah made all the difference. Just for the home visits alone her service is worth every cent. She also shows such incredible love for babies and her work, we could not have wished for better care."
S.H., San Francisco
Having Hannah on board was the best decision in regards to my pregnancy and labor. She came highly recommended by good friends of mine, so I had no doubt she'd be awesome, but Hannah surpassed my expectations. Her deep knowledge of birthing and pregnancy, in combination with her massages, her gentleness, and her ability to explain procedures helped me have the birth I was hoping for. She was there for me the moment I needed her and I'm convinced that I would've taken the drugs I was offered at the hospital if she had not been there with me during labor. With Hannah as my Integrative midwife, I felt educated, protected, comfortable and I had a peaceful and wonderful drug free birth. I was in good hands.
M.B., Berkeley
Hannah offered big hearted, sincere support, right from our first meeting. Her warmth and openness meant so much to us. The dedication to supporting our experience and ensuring we had all we needed was so important to us both for our home birth journey.
E&N, San Rafael
It is hard to describe how grateful we are for Hannah as she helped bring our daughter into the world. She works with such grace. Her expert hands, reassuring words and touch, calming presence, practical experience and the ease with which she shared it all with us was invaluable. We don't know what we would have done without her, it certainly would have been a different experience. She will forever be an integral part of the most important day of our lives.
K&M, Emeryville
As a father of two girls born in the hospital, it was a remarkable experience to be so involved in the birth of my third, at home. Hannah was calm, trustworthy and patient during our birth. She expertly helped guide my hands to help receive my baby in the water. What a memorable experience! Our other girls were able to join us after the birth to help cut the umbilical cord and meet their new brother. I will forever hold Hannah in our heart as part of our family.
R.S. Piedmont
We want to thank Hannah for all her nurturing gentleness throughout our journey into parenthood. Her calm and soothing presence was a grounding force, particularly during labor- of which we are deeply grateful. She has an intuition that is invaluable and bright and we felt it gently guide us as we brought our daughter into the world.
K.C., Oakland
We had an unplanned home birth. We hadn't even met Hannah before she was suddenly in our home (thanks to the quick thinking of our doula) and together as a team they made me feel safe and strong despite the situation. She gave me the courage and confidence to deliver at home, despite not having made these preparations ahead of time. I was nervous and confused with my fast labor. She was calm under pressure and worked quickly, delegating tasks to my husband, and preparing our space to welcome our baby boy. Hannah was simply put, professional, caring, and confident - everything I could have hoped for in a midwife. After such a wonderful experience with Hannah, if there is a second baby, I will be opting for another home birth, hopefully with Hannah!
s.s., Piedmont
"I wanted a traditional hospital birth, epidural and all. Then my husband said, "I want help. If I have to make any medical decisions on your behalf, I want an advocate in my corner." That's when we were lucky enough to come across Hannah. Hannah was supportive of my birth plan, and helped me have the birth I wanted. My husband was all set, but I needed Hannah after the birth. I was having some difficulty in my recovery. My OB's office essentially told me to cope with it, but Hannah was able to diagnose the issue and help me resolve it. I went from needing strong pain meds to requiring no medicine at all. She helped me have a wonderful recovery and made the whole experience a memory I'll treasure."
K.S., Oakland
It has truly been a pleasure having Hannah as our midwife. Her gentle presence and sparkling spirit, were companion energies for our baby and birth. Thank you for the support, positive encouragement and cool washcloths during my labor. Our birth teacher was right when she said you were a natural!
K.B., Kensington